Single? Want Baby? Join the premier online community to meet like-minded adults ready to have a child.
Find Your Perfect Co-Parenting Match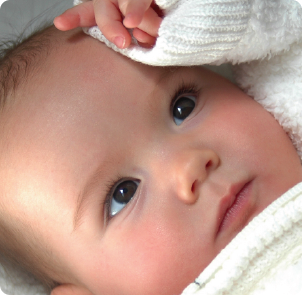 So much has changed in one generation. Our lives are much faster paced. We're focusing on building careers first and worrying about starting a family later. But just when you think you're ready to pursue having children, it seems like time is running out. That's where Modamily comes in.
A traditional family doesn't always make sense today and sometimes what we really want is be able to bring children into this world and to raise them in a supportive environment. At Modamily, we believe a healthy relationship – not necessarily based on marriage or traditional institutions – can provide a loving and enriching environment in which to raise a child. That's where co-parenting can be a great option provided you can find your perfect co-parenting match. But where to begin? Welcome to Modamily's community.
What is Co-Parenting and How Does Modamily Work?
Co-parenting involves two committed parents raising a child or children in a happy, balanced, and supportive environment. By committed, we mean to say that the parents are committed to each other and to the child in a financially and emotionally supportive capacity, to whatever extent the parents feel is appropriate for their lives and in the best interest of the child.
That's the difference of Modamily. The adults that come to the site are looking for someone whose views on raising children align with their own. The relationship between them is whatever they decide it to be and can evolve just as anything can through a lifetime. At Modamily, the parents agree that they are both crucial in supporting and raising the child. That's what co-parenting is: Both parents are involved in the child's life and agree on how best to share responsibilities for that child in a way best suited to the child. The child's needs always come first. That's one belief that all our co-parenting adults have in common.
Co-Parenting Match Search with Modamily
Finding the right co-parenting match is no small task. That's why we have created a profile questionnaire and compatibility quiz that helps our member's connect with members who share their most important values and vision for how they want to raise their child. You'll see that our profile pages are thorough and intuitive. We hope you'll take a tour of the site and see how much thought and effort have gone into developing a responsible co-parenting community – a community with the potential to find your ideal co-parenting match.