In's and Out's of Co-Parenting
In modern times, many people choose to adjust and adapt their parenting styles to ensure the best lives for themselves and their child(ren).
Often, the solution is co-parenting, a contemporary style of raising a child for parents who choose not to marry. Breaking from the norms of the nuclear family, this form of child-rearing requires consistent open-mindedness, honesty and trust between parents.
As co-parenting grows in popularity, we at Modamily dedicate ourselves to providing you the information and guidance you need to develop and nurture a healthy co-parenting relationship.
To help you better prepare for the rigors of this parenting technique, we will break down the essentials of successful co-parenting, the importance of communication and the steps you can take to build a healthy relationship with your co-parent.
What Is Co-Parenting?
Simply put, co-parenting is when two parents choose to raise a child without marrying or continuing a romantic relationship. Often employed by non-couples who seek a child, this relationship style can also work well for divorced parents or even co-parents who meet online.
In co-parenting, both parents share equal responsibility for the child's safety and wellbeing. This effort requires jointly structuring the child's daily life while also responsibly planning for their future.
For many co-parents, raising healthy children also means living apart, which we discuss in-depth in our How To Co-Parent Without Living Together blog post.
How Does Co-Parenting Work?
While the specifics of the relationship can vary between parents, especially depending on how they meet, cooperative co-parenting relationships generally rely on a few principles:
Working As A Team
Regardless of your past relationship with your co-parent, be it romantic, through the internet or otherwise, it's essential that both parents realize they are working toward the same goal: a happy and healthy child.
To assist this process, many parents develop a co-parenting agreement, which is a parenting arrangement designed to outline the goals and requirements for successfully raising a child.
This choice can work excellently for newly acquainted co-parents hoping to establish guidelines or for divorced/separated parents looking to create a parenting plan separate from their previous romantic relationship.
Working as a team also means maintaining flexibility on some issues and establishing boundaries on others. In order for both parents to feel secure in their relationship, it's pivotal for each to know that they can trust the other to lend a hand or respect a rule.
Maintaining Open and Honest Communication
In any co-parenting relationship, a clear and constant dialogue between both parents is essential for giving their child the best life possible.
Whether you've had previous relations with your co-parent, or they are a relative stranger, it's pivotal that you establish healthy and reliable ways to communicate honestly with one another. This first step might seem easy to skip, but it's truly the foundation of any great co-parenting relationship.
An excellent way to start down the path of great parenting communication is by devising a Co-Parenting Communication Plan. Similar to a co-parenting agreement, this signed document serves as a road map for helping each parent contribute to sincere and beneficial discussions about their child.
For example, this plan can iron out how each parent will explain their co-parenting relationship to their child (when the time comes) or how both parents will play their role in helping their child develop healthy relationships with friends, teachers, etc.
While it's impossible to avoid conflict altogether, the pursuit of open lines of communication can undoubtedly make the co-parenting process run much more smoothly.
Establishing Support Networks
As anyone who works in child care will tell you, it's imperative for parents to have a dedicated group of people who can support them through every step of raising a child.
From relationship and parenting experts like Modamily to healthcare professionals, teachers and friends, every co-parent must acknowledge that the health and happiness of their child go far beyond the co-parenting relationship.
As research from the National Institute of Health suggests, the seeds of a successful child are planted long before birth, so it is essential that each co-parent immediately starts identifying a group of trustworthy, helpful people who understand their situation and want to help.
Whether it's a friend who takes you out for dinner, a Facebook group for fellow co-parents or our dedicated support staff here at Modamily, it's vital that neither co-parent feels alone at any step of the process.
Planning Ahead
Like any long term process, raising a child through co-parenting requires significant forethought.
While it can be tempting to "wing it," particularly when you both have a lot on your plate, a better way to approach the birth of your child is to make an extensive and detailed to-do list.
This list can include decisions such as:
Where will the child sleep? (particularly important for co-parents who live apart)
What pediatrician will the child see?
Who can watch the child when both parents are occupied?
Will the child be breastfed?
These major questions represent just a small fraction of the many decisions each co-parenting team has to make. With that in mind, it's vital you start the process of researching important aspects of the birthing and child-rearing process so both parents can be well informed and (hopefully) agree on crucial choices.
Note: It's completely natural and normal for parents to have disagreements when it comes to raising their child. As long as each parent treats the other with respect and keeps in mind their shared goal, respectful and open communication will help you come to a decision.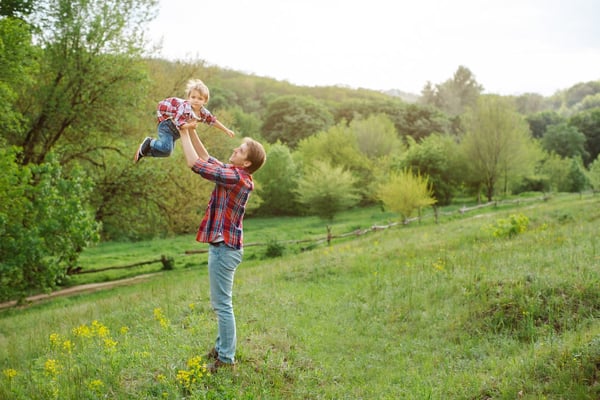 Learning to Co-Parent with Modamily
At Modamily, we dedicate ourselves to helping modern parents create modern families. Breaking through "traditional" norms, we pride ourselves on superseding stereotypical relationship expectations to help you and your co-parent find the information and guidance that work best for you.
Whether you already know your co-parent or you're looking to find one online, Modamily's online service can help you find the right person with which to raise your child. Since 2011, we've helped people all over the world find co-parents, egg or sperm donors and surrogates to help them create the family of their dreams.
With thousands of connections under our belt already, we have the tools and knowledge you need to succeed in every step of the co-parenting process. From creating co-parenting agreements to developing a healthy communication plan, we can help you feel secure and ready to care for and love your child.
Sign up today or schedule a free consultation to see what Modamily has to offer you!